1 0 1 0 1 0 – E n c o u n t e r s ,
This was the 7th released film within the P2P Art project since the start in 2006.
It's a 10 hour 10 minutes 10 seconds and 10 frames long visual excursion filmed with a mobile phone.
One copy is shared on the file sharing networks and exist as long as it's shared.
…This film and all the files used creating was deleted 2010/10/10 10.10am Swedish time.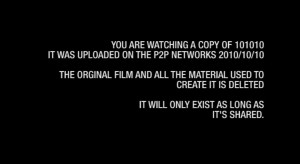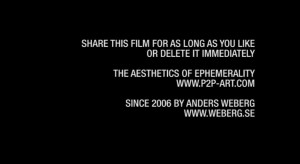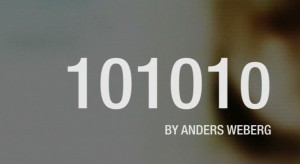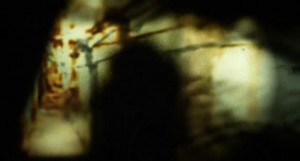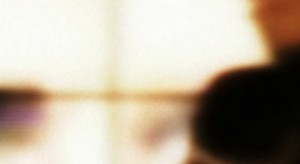 P2P Art – The aesthetics of ephemerality."
http://www.p2p-art.com/
Art made for – and only available on – the peer to peer networks.
The original artwork is first shared by the artist until one other user has downloaded it.
After that the artwork will be available for as long as other users share it.
The original file and all the material used to create it are deleted by the artist.
"There's no original"
A project from Swedish artist Anders Weberg started in 2006.
Feel free to don't or download the film, watch it and share it for as long as you like. Or delete it immediately. The aesthetics of ephemerality.